Regular price
Sale price
$29.99 USD
Unit price
per
Sale
Sold out
JuvaFlex® Vitality™ essential oil blend, combining Blue Tansy, Fennel, Geranium, Helichrysum, Roman Chamomile, and Rosemary essential oils, has an awakening aroma with cleansing and support for overall wellness. It can help support a healthy lifestyle regimen when taken internally.
ABOUT
The liver is the body's largest internal organ and major detoxifier. Even the toxins in the air we breathe are filtered by the liver, including chemicals from aerosol cleaners, paint, insect sprays, etc.; but eventually those filters need to be cleaned and reJUVAnated. ReJUVAnation means to become young again and is where the name of our Juva products stems from.
Young Living Founder D. Gary Young formulated JuvaFlex and JuvaFlex Vitality™ in his wellness clinics to support cleansing and overall thriving. Cleansing and detoxifying the liver are important aspects of overall wellness, due to the pervasive chemical pollution we face in our modern environment.
JuvaFlex and JuvaFlex Vitality are the same essential oil blend.
DIRECTIONS
Put 2 drops in a capsule and take up to 3 times daily.
FEATURES & BENEFITS
Has a soothing, licorice-like, floral flavor

Can be utilized with JuvaPower, JuvaTone, and JuvaCleanse® for targeted wellness support

Pairs well with Essentialzyme™, Essentialzyme-4™, and Detoxzyme™
SUGGESTED USES
Take it daily as a dietary supplement to support overall wellness.*

Take it with JuvaTone® twice daily between meals to support wellness.*

Add it to your favorite green smoothie or juice with JuvaPower®.

Add it to Slique® Tea or Young Living Steeped Vitality™ teas.

Add it to NingXia Red® for a daily nourishing supplement.

Use JuvaFlex during Young Living's 5-Day Nutritive Cleanse™ by adding it to warm lemon water.
Share
View full details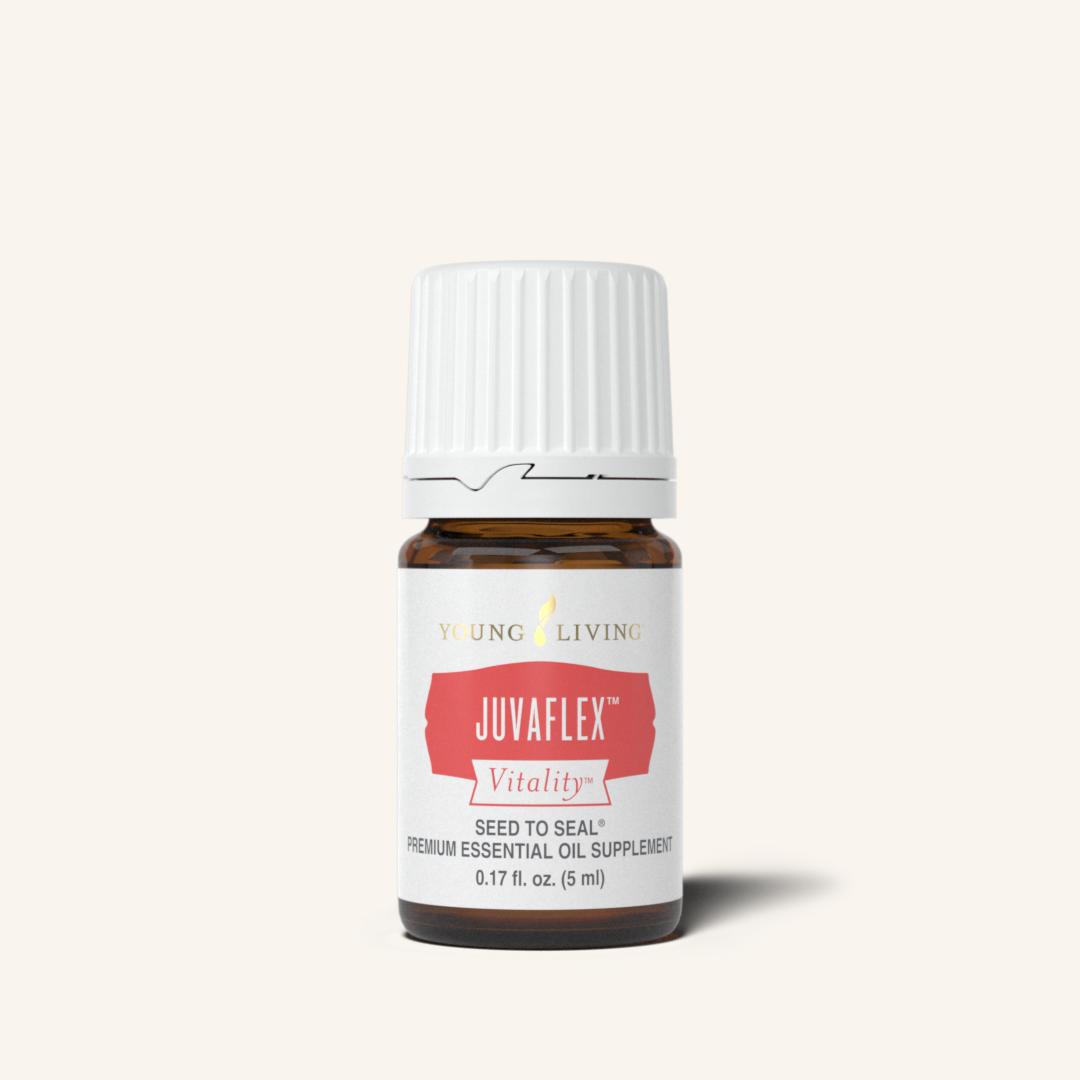 Young Living

Explore our Young Living collection to find your favorite products.

Fat Brain Toys

Shop our curated collection of quality, open-ended toys, games, and gifts that both entertain AND educate using bright colors and versatile shapes.

Bogg Bags

Find the perfect tote for your next adventure that allows you to have both style AND functionality; durable, washable and won't tip over.

Sleep Hoodies

The perfect merge between a hoodie and pajamas, there's everything to love about this garment!

Shop our popular sleep hoodies and relax.