Regular price
Sale price
$11.99 USD
Unit price
per
Sale
Sold out
100% Pure Eucalyptus Essential Oil is blended with Squalane Oil (derived from the olive) to create an aromatherapy & therapeutic Roll-On that will help with what ails you. Breathe deep, invigorate, & stimulate. The Roll-On is perfect to keep in a bag to have on the go or at home for when you need it most. Essential Oils have been known to curb common issues but can be tricky when it comes to application. We've taken the trouble out for you with a perfect blend, using Squalane Oil derived from the olive - the best carrier oil we could think of. Squalane Oil is an amazing moisturizer & is quickly absorbed into the skin, so we figured you'd be happy to have that in a product that is meant to go on and around your face.
Contains: 100% Pure Eucalyptus Essential Oil & Squalane Oil (derived from the olive).
How to Use: Apply it to the temples, across the forehead, in between the eyebrows, or even the tip of the nose if you can tolerate that strong of a scent.
Features:
Naturally Derived Ingredients
Travel Friendly
Vegan Friendly
Gluten Free
Handmade in the USA
Size: .35 oz. Roll-on Bottle 
Share
View full details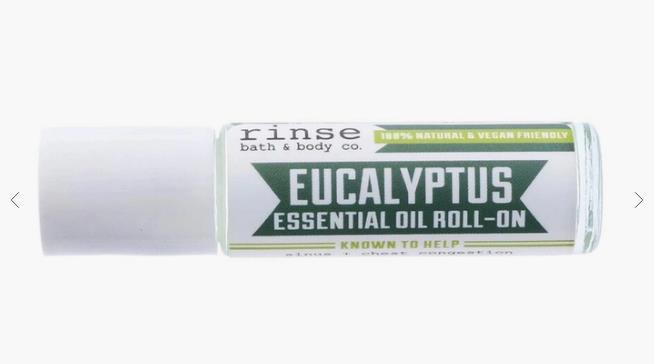 Young Living

Explore our Young Living collection to find your favorite products.

Fat Brain Toys

Shop our curated collection of quality, open-ended toys, games, and gifts that both entertain AND educate using bright colors and versatile shapes.

Bogg Bags

Find the perfect tote for your next adventure that allows you to have both style AND functionality; durable, washable and won't tip over.

Sleep Hoodies

The perfect merge between a hoodie and pajamas, there's everything to love about this garment!

Shop our popular sleep hoodies and relax.